General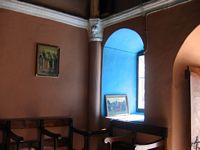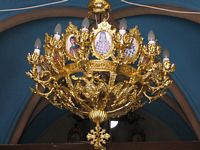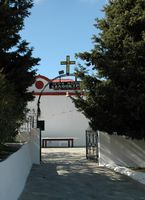 A Kalopétra

(Καλοπέτρα

"good stone"), you can visit the monastery of the

eighteenth

century dedicated to the Dormition of the Virgin, built in 1782 by Dimitris Ypsilantis, exiled prince of Wallachia in Rhodes.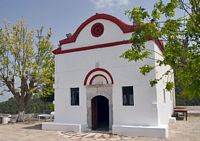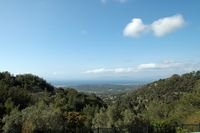 From the site of the monastery one can enjoy a beautiful view of the valley of the butterflies , Petaloudes.

You can also taste the honey produced by the priests.

Monastery of the Virgin, a wooded path leads to the monastery

Agios Soulas

(6 km Soroni on the coastal road), around which is being held July 30, a great religious festival with donkey races and folk dances.