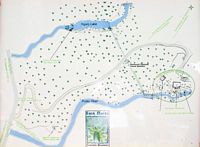 The presence of water and surrounding pine in fact, in summer, a refreshing oasis. It is a very popular, especially in summer, the inhabitants of Rhodes who love to come picnic. We can make beautiful walks among the wooden bridges, small waterfalls and ponds.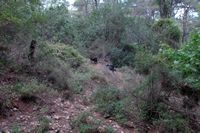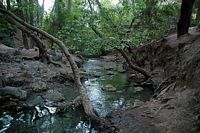 River Loutanis resulting from the convergence of these seven sources joined a small pond ("Lake") through a tunnel 186 m long.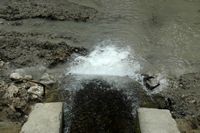 You can borrow this tunnel, but there is very dark, the path to the pond is for intrepid. For others, there is a way in which height is a little longer.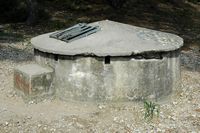 It is possible to swim in the artificial lake of 200 m long and 10-50 m wide and up to 8 m deep and is the only lake in Rhodes where you can swim in the water soft.
Lovers of mud baths can are also be satisfied during a cleaning of the pond ...
The pond was created by a dam whose construction was completed in 1931 to irrigate the plain Kolympia . You can go see the dam and waterfall turn left at the exit of the tunnel.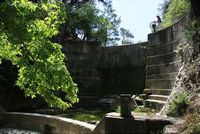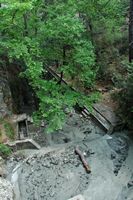 The valley is home to seven sources, whose blue mandrake root shape is reminiscent of a human being who is attributed in the Middle Ages, the evil virtues.