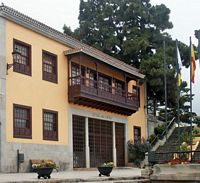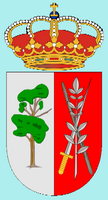 Highest area of the town and situated in the west, about 900 meters above sea level, is part of the protected area known as the

Ladera de Santa Ursula

,

Los Organos

, hills above the valley of

Güímar

and

Monte de La Esperanza

. This region of the dorsal mountain range is covered with forest with predominantly pine and laurel.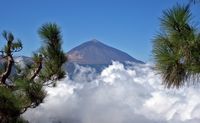 The coastline is also classed as part of Acantilados del Sauzal y Tacoronte. Besides the beauty of its landscape, it is also a refuge for many plant species endemic to birds, especially seabirds.
Protected Landscape of Las Lagunetas includes 3 800 hectares spread over the municipalities of El Rosario, Candelaria, El Sauzal, La Matanza, La Victoria, Santa Úrsula and Tacoronte. It is a wooded mountainous landscape and great value that plays an important role in the water supply of the water table and soil conservation. It houses a pine forest zone and transition zones with thickets of laurel, as well as some endemic endangered species like the Pericalis multiflor.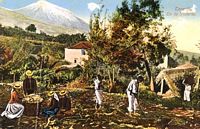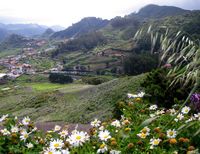 The special nature reserve of Las Palomas extends over 584 hectares spread over the municipalities of Santa Úrsula and La Victoria. There are a few vestiges of laurel thickets in ravines north of the island, in the past, extended over a much wider fringe and mingle with the pinewood today. There are the typical species of the pine forest, copies of Mirica faya and Erica arborea and laurel.
The protected landscape of Costa de Acentejo extends over 401 hectares spread over the municipalities of El Sauzal, La Matanza, La Victoria, Santa Úrsula, Tacoronte and La Orotava. It is of extraordinary beauty with its steep cliffs and it represents a unique geomorphological element, very representative of the north coast of the islands of the archipelago. It also has great scientific interest because of the presence of endangered species and protected animal and plant world. Some areas of the cliffs are home to many species of birds that nest there.