General presentation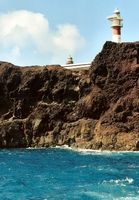 Wetter than the south, the north of

Tenerife

has a more dense and varied vegetation. The former fishing village of

Puerto de la Cruz

is the main regional tourist center, frequented by a mainly German clientele. Off the coast, the town of

La Orotava

, considered one of the most beautiful of the island, unfolds in the heart of a lush valley just having vast banana plantations.

Those who want to explore the rest of the island will find many possibilities for excursions by bus or 4x4. The most indispensable of all remains the National Park of Teide, a World Heritage Site by Unesco since 28 June 2007. Located in the center of Tenerife, this lunar landscape volcanic site home to the highest peak in Spain and the Atlantic.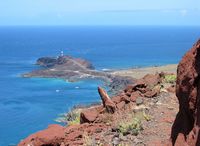 The north of Tenerife is rich in landscapes and contrasts. Towards the west, the coastal road along several fishing villages before leading to Icod de los Vinos. This charming little town is famous for its ancient dragon, one of the most unusual plants on the island. Amateurs use the opportunity to afford a good bottle of Malmsey wine in one of the shops.
Once the highway leaves the valley La Orotava, the municipalities of San Juan de la Rambla, La Guancha and Icod de los Vinos offer evocative sites anchored in the agricultural and fishing traditions, a generous nature has favored there are also meeting the villages of some historical significance. To visit, take the TF-351 road to the town of San Juan de La Rambla and then up to La Guancha, where the neighborhood Santa Catalina preserves beautiful examples of folk architecture of the Islands.
Discovering ...

La Isla Baja
A few kilometers west of

Icod

one enters the

Isla Baja

(the "low island"). La

Isla Baja

is a gem of nature preserved in the rough and the place best kept Tenerife thanks to its remoteness from the traditional tourist circuits.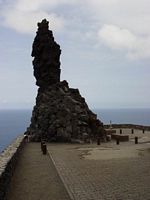 Located northwest of the island, this enclave formed by the towns of Buenavista, Los Silos, El Tanque and Garachico, is a haven of peace in nature. Here, you will find mostly villages and hamlets that have kept their old charm and remarkable architecture. Its inhabitants have always lived from local crafts (making agricultural implements, basketry, etc). This region is very rural tourism offer of Tenerife with small rural hotels and charming accommodation surrounded by nature. The viewpoints abound.