General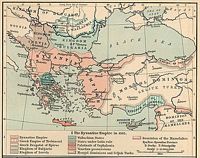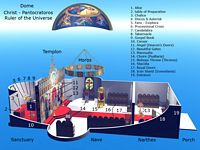 During the division of the Roman Empire in 395 AD, Rhodes and the other islands of the

"Provincia insularum"

become attached to the Byzantine Empire.

With the end of the Roman empire, the dark period of the Middle Ages settled permanently.

Rhodes will Byzantine forgotten in the West, and delivered to raid looters Persian and Arab island was plundered and destroyed by the Saracens in 653, they sell the remains of the Colossus , which are embedded on merchant ships. In 661, Caliph Moawiyah seizes, then the Greeks reconquered.

We are rediscovering the island at the time of the Crusades: the vessels en route to the Holy Land to make call. She took the opportunity to declare himself independent escape the yoke of Venice but falls below that of Genoa.

The Genoese settled there, push Jean Cantacuzène (1249), but are hunted by Theodore Protosebastos; Rhodes is again attached to the Byzantine Empire.