Planes
Airport Marrakech Ménara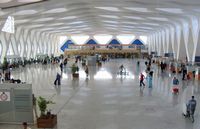 Located at 6 km of the downtown area, less than 10 minutes of the Medina.

Tel.: + 212 (0) 44 44 78 62

If one wishes to travel by the bus, you should take the line n° 1 whose stop is on the left while leaving the airport, the price of the ticket is of 5 dirhams.

In small taxi, to count 50 dirhams of the city to the airport while negotiating bitterly and 100 dirhams of the airport at the city.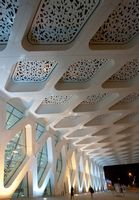 This new airport of Marrakech-Ménara is the illustration of a marriage successful between Islamic architectural art and the modern architecture.