Pont naturalness of Imi Ifri
Located at 6 kms of Demnate, on the road of Aït Tamlil, the natural bridge of Imi Ifri does not span the Mehasseur wadi. This natural arch, with imposing dimensions, launched to the top of a wadi, is in fact a rock block which, at one time, formed bolt. It is the wadi which, while running out, dug it right through in the rock during years, creating stalactites and concretions, caves and galleries attracting curiosity. The large arch, whose name would mean "the door of the pit", into Berber, is used as shelter with many crows, jackdaw and night-birds which there nest and whirl with length of year.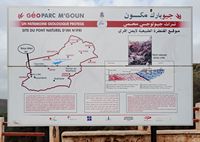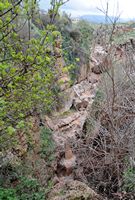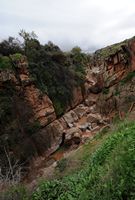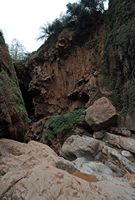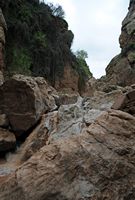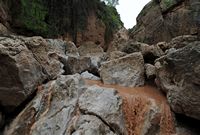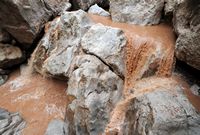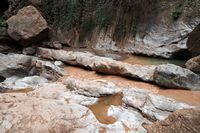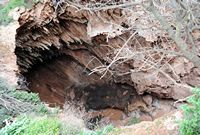 A staircase, cut in the rock, gives access easily the bed of the wadi to admire the vault more closely and, even, to borrow it to cross until the other pouring.