Point of Organs (

Punta de Los Organos

)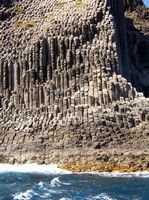 Los Organos

is a remarkable site: huge basalt columns plunging to the sea of about 100 m high.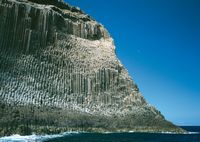 Los Chorros de Epina
Taking the road to

Valle Gran Rey

, at neck

Epina

, you can win up to

Los Chorros de Epina

which are short. These are three sources in the woods, which legend says that the left gives health, the center of love and that right belongs to the witches. Drink their waters brings the respective benefits.