History
The December 31, 1229

Jaume

I, King of Aragon entered Medina Mayurqa (the name given by the Moors in the city of Palma de Mallorca) and ending the Muslim domination of Mallorca. The

Deià

area was attributed to Count of Roussillon and Cerdanya (

Comte del Rosselló i la Cerdanya

),

Nuno Sanç

. Moreover,

Gilabert de Cruilles

, lord of the

Empordà

, took possession of the area

Llucalcari

.

The name of Deià is mentioned for the first time in 1583 in the archives of Valldemossa, Deià date gained independence from Valldemossa.

In the late nineteenth century Archduke Luis Salvador of Austria, a member of the Royal Family of Austria-Hungary acquired a large number of properties in Deià, such as Sa Pedrissa, Son Gallard, Son Marroig, Sa Marina, Can Malrich, Es Rafal and so on, creating a large land and exerting a strong influence on social and political life of the region.
Characters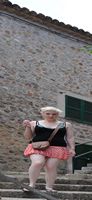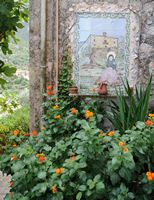 One of the holy Catholic Mallorca,

Santa Catalina Thomas

, spent part of his youth in the area of

Son Gallard

.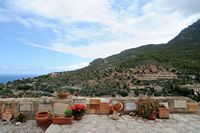 Deià

has always attracted many artists: painters, writers, musicians and film actors, which gave him its bohemian atmosphere and allowed the town to be called "artists' village of Majorca."