History
The History of Esporles
The story of

Esporles

start in 1229 when the Catalan troops conquered the Muslim city of

Medina Mayurqa

. After the conquest began the distribution of land, failing to

Esporles

Knight

Nuno

Sanç

,

Nuno Sanç

died childless and the township passed the royal domain.
The population was concentrated around the parish church since the late thirteenth century, this area is traditionally known as the Old City (

Vilavella

).

The Municipality of Esporles was once formed valleys Banyalbufar, Superna, Bunolí and Esporles. Esporles shared the same administration with the municipality of Banyalbufar until the mid-nineteenth century, although relations between the two people to hold the seat of the administration had asked a lot of problems for centuries. The municipal system was in the hands of a council of notables: Royal Mayor, the Jurors and Advisors "Clavari".
Economy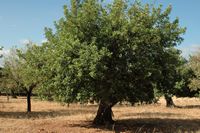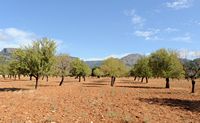 The economy of

Esporles

was traditionally based on agriculture (orange and almond trees) and livestock, as can be seen in the farm museum

Sa Granja

.

The city was also an important center for the textile industry of the island has prospered thanks to the abundant source of water that collects rainwater collected by the mountains. This textile industry there are only remnants like factories or empty buildings. Most of them are converted into housing.

As in most of the Balearic Islands activity is now based on tourism, but most of its residents work in Palma.