General presentation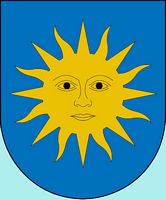 Andratx is a traditional village of Majorca, with narrow streets and old stone houses. The city remained sheltered from the tourist development of the coast has few attractions. The most important buildings are clinging to the slopes of the hill, amid steep terrain that dominates the

Puig des Galatzó

(altitude 1026 m).

The northern part of the municipality is mountainous and hilly, and almost uninhabited.

South of the town of Andratx, there are a number of valleys, where four villages that are part of the municipality of Port d'Andratx, S'Arracó, Sant Elm and Es Camp de Mar.
Etymology and toponymy
The origin of the name

Andratx

is unknown, according to the authors, there are four assumptions: Celtic, Arabic, Latin and Catalan.

In Castilian Spanish, Andratx is called Andrach or Andraitx.