The Church of the Immaculate Conception
The Church of the Immaculate Conception, located

Plaça de la Conceptió

, when the sixteenth and seventeenth centuries.
The Lavoirs
After

Carrer Sant Josep

, leaving the place, we found the wash which served at the time the village women to wash clothes.
Palace of Pinasar
Palace Pinasar discovered down the middle of orchards towards Sóller.

Nearby, along the river, is also home to an amazing Art Nouveau. It has its own stone bridge and the house itself is typical of this trend.
Hike of the

Barranc de Biniaraix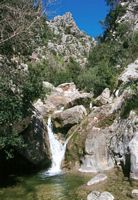 The hiking trail

Barranc de Biniaraix

offers one of the most beautiful landscapes of Majorca, you can practice it on foot by a path paved probably dating from the Middle Ages, during the Muslim or Roman.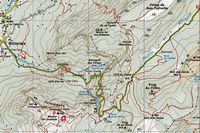 The trail begins near the wash-house of Biniaraix, and rises twisting between the stone stairs of terraces inhabited by ancient olive trees from which descends a torrent.
It is one of the ways to get from Sóller to Lluc walk once pilgrimage.