General information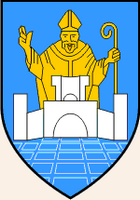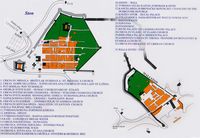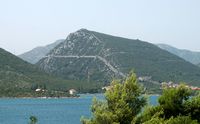 Ston is an old strengthened city installed on the isthmus and whose, formerly, the importance equalized almost that of Dubrovnik.

Its walls took care then on the saltworks and the beautiful residences of rich families, of which there remain several examples, besides the palace of the Vice-chancellors, of Renaissance style, the cathedral Saint Blaise or the monastery franciscain and its Gothic cloister.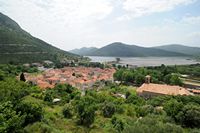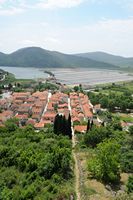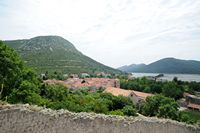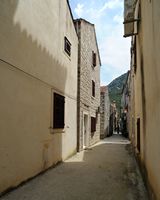 The Franciscan Monastery
The Episcopal Palace
The Saint Nicholas Church
In the village, the church Saint Nicholas (lane behind the Franciscan monastery) contains a very beautiful crucifix painted by Blaž Jurjev (1428).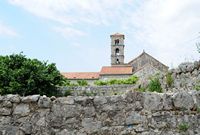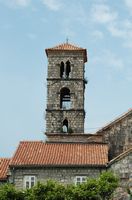 The Chapel Saint Michael
The Chapel Saint Michael, built at the

9th

century on the hill of Gradac, already strengthened by Illyriens, conceals mural frescos of the

12th

century.

To leave the city in the direction of Orebić, and, right before the panel of exit of Ston, vis-a-vis the gate of the saltworks, to take a way on the right which leads (15 min on foot) to the vault. To ask the key of the chapel Saint Michael the Saint Nicholas church before going there.
Ramparts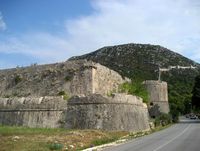 The fortress of Koruna with Ston is girdled ramparts with the original plan, in pentagon, with five turns. The higher point is completed with hillside, closed by the semicircular tower of Podzvizd, from where one contemplates the panorama on the saltworks and the streets in checkerwork of the city. Initially, the ramparts were surrounded by ditches. The enclosure measured one kilometer and always encloses the old city, but a good half however disappeared.

The whole in its turn is included in the broader perimeter of the walls which cap the hill from Mali Ston.
Wall of Croatia
Ston has the longest fortifications of Europe at the time, called "Small Wall of Croatia"; built to defend the peninsula of Pelješac by 1333, the wall, reinforced about forty turns with regular intervals, separated the Republic from Raguse of its rival the Republic of Venice.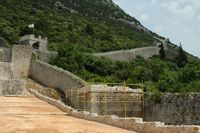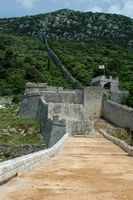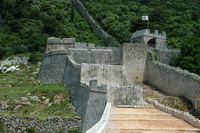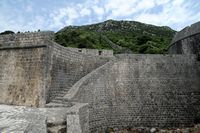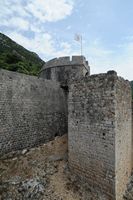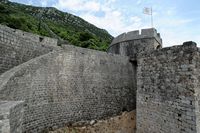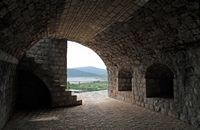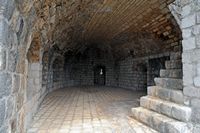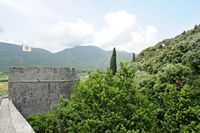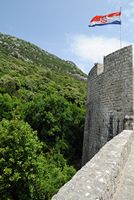 Preserved in its entirety and still overcome turns, the wall extends from Ston to Mali Ston, on the heights of the hills, 5.5 km length.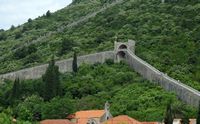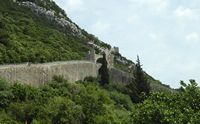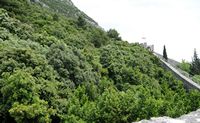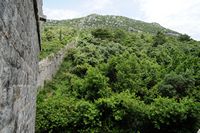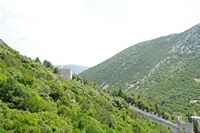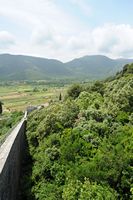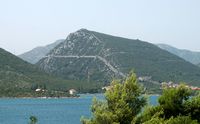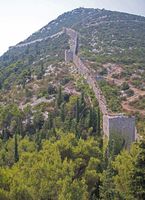 Saltworks
Ston is as well known for its salt, collected in salt pans; this wealth was very coveted by the Republic of Raguse and the Ottoman Empire.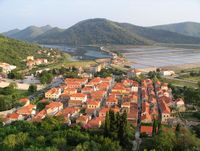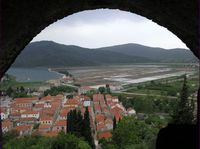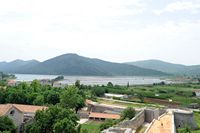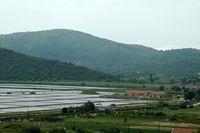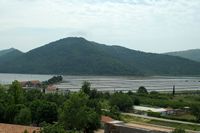 Ostreiculture and Mussel breeding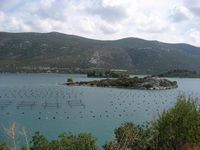 History
Ston was a strong soldier of the republic of Raguse whose ramparts were a notable exploit of medieval architecture: there is a wall around the city, length 890 meters, and a double Grand Wall of 5 kilometers outside the city which closes the isthmus of Pelješac.

The walls extended to Mali Ston ("small Ston"), a smaller city on the northern side of the isthmus of Pelješac and the end of the Gulf of Mali Ston (Malostonski zaljev).
Visiting times
Visit ramparts of 9:00 to 18:30.

Paying entry: 30 kunas.
Hotels
Restaurants
Sorgo
Obitelj Mlinarić, Široka bb, 20230 Ston

.