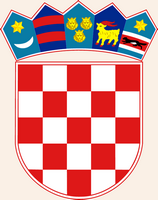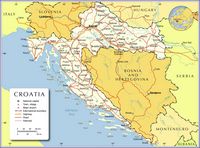 Croatia (Croatian :

Hrvatska

) is a country of Europe of the South-east located in the North-West of the peninsula of Balkans.

Geographically, it extends from the Eastern end of the Alps on its borders of the North-West, and the pannonian plains and banks of the Danube in the North-East, to the Dalmatian coast of the Adriatic Sea in the south, separated from the back-country by the mountainous solid mass of the Dinaric Alps in the center. Its surface is of 56,542 km², that is to say approximately 10 times less than that of France. The Croatian littoral counts 1 778 km of continental coasts and 5,790 km with the thousand and one islands.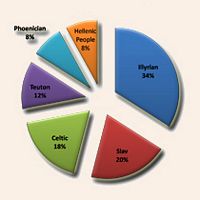 Politically, Croatia is bordered in north by Slovenia and Hungary, in the east and the south by Bosnia-Herzegovina and Montenegro and in the east by Serbia.
Ethnically, the Croats represent the great majority of the population (90%), while the most minorities are the Serb ones (4,5%), Bosnians, Slovenians, Hungarians, Czechs, Italians and Albanians. The religious distribution is copied on the ethnic distribution with nearly 90% roman Catholics, 5% the orthodox ones and a small Moslem minority.