Climate
Three great climatic zones can be distinguished in Croatia:
the rainy hot moderate climate dominates inside the country;
snow-covered forest climate on more the mountainous high summits;
the coastal area profits from a pleasant Mediterranean climate and much of sunny days; the summers are hot and dry, the soft and wet winters.
The average temperatures inside the country are of -2 with 0 °C (even a little less with the highest altitudes) in January, and of 20 °C (even 12 °C on more the high summits) in August, while the average temperatures on the littoral are of 5 with 9 °C in January, and of 22 with 25 °C in August.
The temperature of the sea is of 12 °C in winter and approximately 25 °C in summer.
Weather
Weather in Croatia in this moment
Jet lag
Currency
Electricity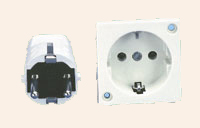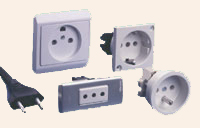 Voltage: 220 volts.

The catches are compatible with the French catches.
Telephone
Planes
Ferries
Lines of Ferries of Jadrolinija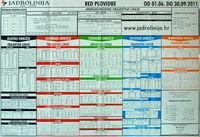 Formalities
Calendar of the festivals
Administrative information