The town of

Santiago del Teide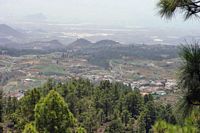 A small part of the town is located at the tip, is part of the National Park of

Teide

which includes the slopes of stratovolcano

Pico Viejo

. Further down, a large area is included in the natural park of the forest crown.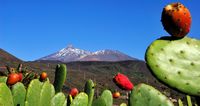 It includes numerous volcanoes and fields slag coming from the top of Abeque where took place the historic eruption of Chinyero (1909). This area also has a great interest for its vegetation and wildlife.