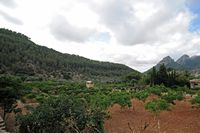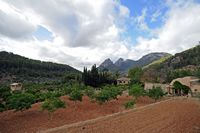 The art of Moorish garden skillfully transformed the area into a jungle of many trees, exotic plants and flowering shrubs. These beautiful gardens, restored in the nineteenth century in a medieval Moorish spirit that also possess a number of Renaissance and Baroque extraordinary beauty.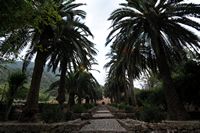 A magnificent avenue of poplars leads the field, on the left, a grand staircase lined with palm up to a fountain that dispenses water from the

Serra d'Alfàbia

.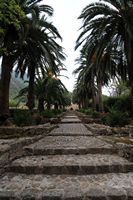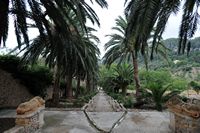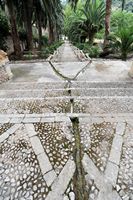 The tank covered with a barrel vault collects water to irrigate gardens Serra.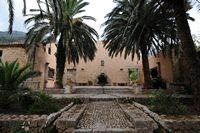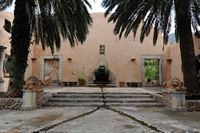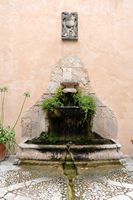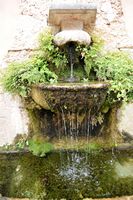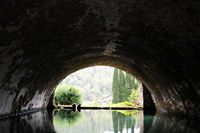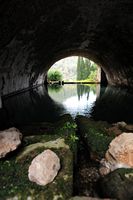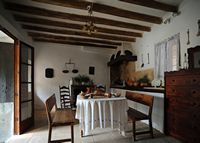 The house farm workers shows an example of housing popular in the nineteenth century.
The large pergola, with its fountains, is pure Renaissance style.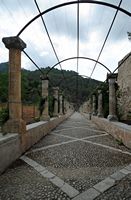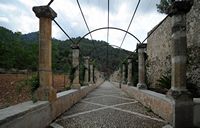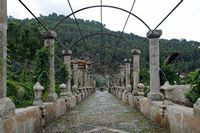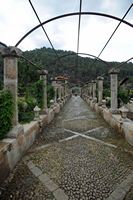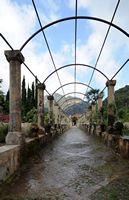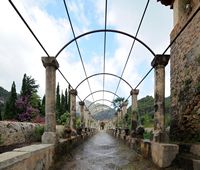 This large pergola leads to the grove of the finca.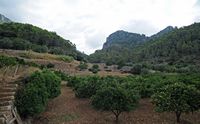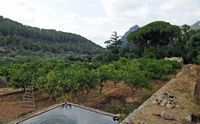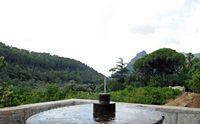 Lush vegetation, but the layout carefully studied, can stroll among the palm trees, bamboo, bougainvillea, fig, orange, lemon and other plants and flowers.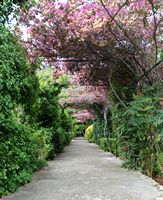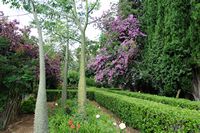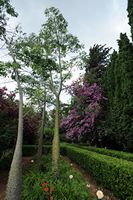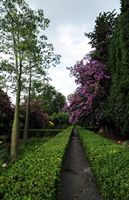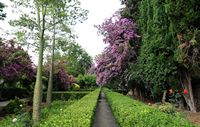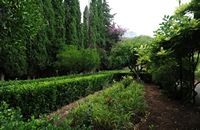 The peace and quiet is disturbed only by the lapping of the water basins and fountains.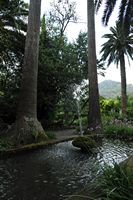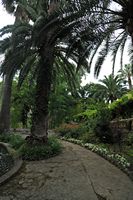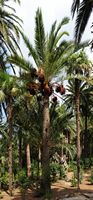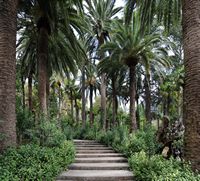 The area also has a more naturalistic part, dating from the nineteenth century, including a small pond with its wetland vegetation.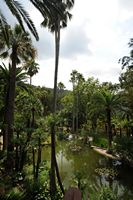 Fitted to the foot of the steps of the residence terrace you can enjoy a glass of orange or lemon juice freshly squeezed, refreshing drink in this romantic garden, dotted with water points so significant in this arid part of the island.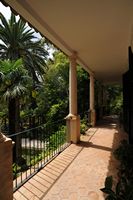 The former residence of the Moorish vizier of the twelfth century, it is the beautiful ceiling of the door, Mudejar, which bears an inscription that praises Allah.

The Baroque façade and porch Renaissance provides access to a patio.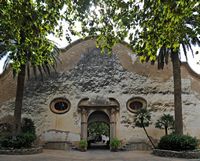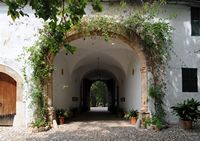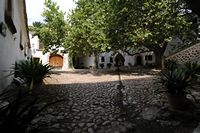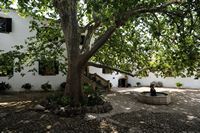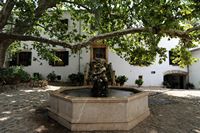 The chapel overlooks the patio.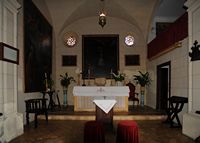 The manor's lounges offer a fine example of old Majorcan furniture, mostly fourteenth and fifteenth centuries, as well as antiques.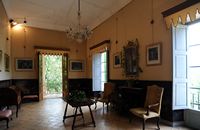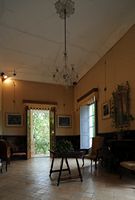 Gothic seat of the fourteenth century carved oak, is presented in another room.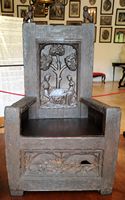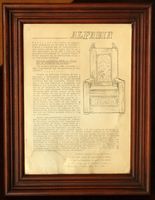 The antechamber is the most interesting room with its coffered ceiling wood inlaid with ivory.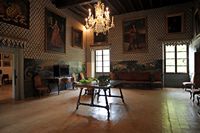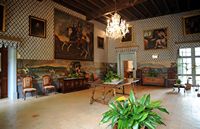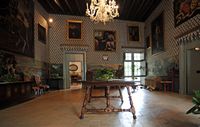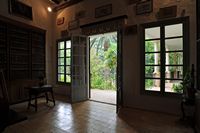 The hall of the mansion.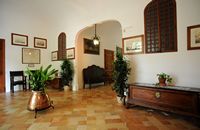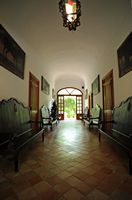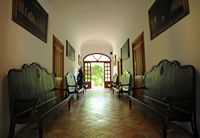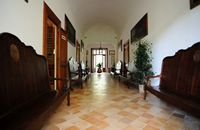 The area also has his farm.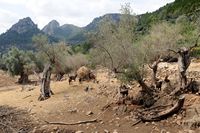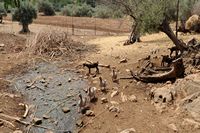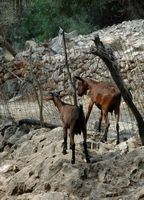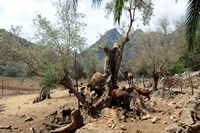 The olive oil mill is located in the basement of the mansion.