General information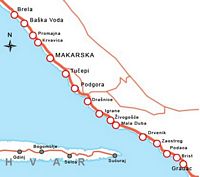 Will riviera of Makarska (

Makarsko primorje

) is the narrow, broad coastal strip of a few kilometers, wedged between the abrupt mountains of the solid mass of Biokovo and the Adriatic Sea.

Will riviera extends on about sixty kilometers since Brela, in north, until Gradac, in the south, via the central city which gave him its name, Makarska.

Riviera de Makarska is located at 45 km in the south-east of Split.

The back-country is occupied by the solid mass of Biokovo of which more the high summit, the mount Saint George (Sveti Jure), culminates, very close to the sea, with 1762 Mr.

With broad, the horizon is barred by the islands of Hvar and Brač.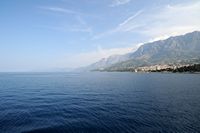 Riviera offers a face contrasted with, at the bottom of Biokovo, of old villages to the intact rural architecture, at the old houses, hotels and inns; on the coast meet the seaside resorts with their new hotels, houses and villas harmoniously built-in within the picturesque framework of the old villages of fishermen. The stations located at the south of Makarska are popular and authentic, while those located at north are more elegant. The east coast cut out of broad bays which shelter a succession of shaded beaches of pine forests.

One can reach Riviera de Makarska by three terrestrial roads:
while coming from south-east, while coming on the side of Ploče, via the Lakes Bačina; after 12 km one arrives in the first village of will riviera, Gradac.
while coming from the North-West, of Omiš, one can reach it, close to the passage of Dubci, by Prisik (305 m) where a road passes coming from the interior, of Šestanovac.
while arriving on the side of Biokovo, since Vrgorac; the stony landscape of the mountain of Biokovo gives way to the spectacle impressing of will riviera which extends in all its splendor since Drasnice, Podgora, Tučepi, Makarska, Brela to Split, and the islands of Brać, Hvar, Korčula and the peninsula of Pelješac.
While approaching Riviera by the sea, the spectacle is more impressive still: the monumental cliff of Biokovo rises with the top of will riviera of Makarska like an insurmountable barrier and the villages and tourist places of the littoral extend to the feet from this giant.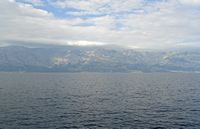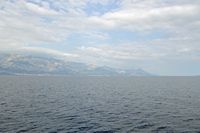 Excursions on Riviera de Makarska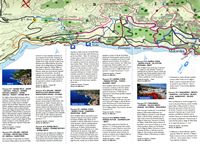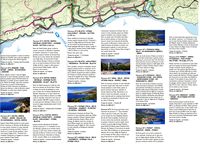 History
After the earthquake of 1962, the inhabitants of the villages of Biokovo settled at the seaside, ensuring the development of new seaside resorts near the beaches. Formerly, to flee the Turkish threat, they had been folded up on the buttresses of the mountain, giving up the villages of the littoral.