Playa de Las Teresitas
The nicest beach near

Santa Cruz

is the beach of

Las Teresitas

, located in

San Andrés

, 8 km north of the city of

Santa Cruz

. Paradoxically, it is not a natural beach but a beautiful artificial beach set up in the 70's with golden sand brought from the Sahara nearby. However, this beach remains the most humane and provides very clear water. A barrier of rocks you can swim in peace.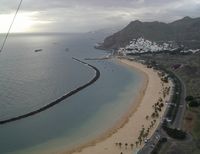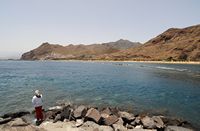 The walk along the beach is lined with jacarandas and flaming palm trees in large trunks bottle; the mountain in the background is covered with cactus.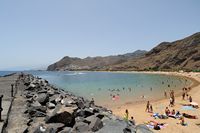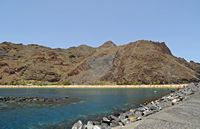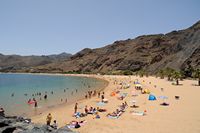 Barranco del Cercado de San Andrés