Quinta da Junta
The quinta da Junta

, old property of the Blandy family, is freely opened with the visit. The principal alley of access is bordered of azaleas, magniolias, camellias and myrtles. On the left, the pink house hides behind the cedars and the tree ferns, while small zoological gardens lodge stags and hinds (on the right).

One can enter the field in the car, but 5 min with foot are enough to reach the view-point (Miradouro back Ingleses) under shelter which overhangs the valley of Machico. The panorama extends on all the valley from Machico, of the collar of Portela to the sea, then on remote Ponta of São Lourenço (on the right). When time is clear, the white spot of the island of Oporto Santo takes shape at the horizon.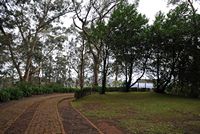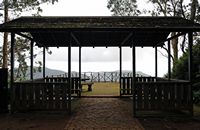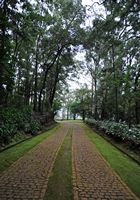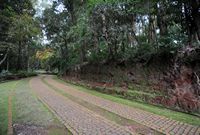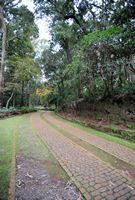 Boca do Poiso
Since Santo António da Serra a road carries out to the collar of Poiso, 8 km, through the volcanic plate of

Chão de Feiteiras

, short-nap cloth like a moor, where the black sheep wander on the shaven ground. The Eastern slope of the plate was retimbered eucalyptus, maples and fir trees.