| | | |
| --- | --- | --- |
| | The village of Camacha | |
General information
Camacha is a large village of craftsmen, surrounded by quintas, who manufacture the objects in basket making that one sells on the markets of Madeira.
Camacha is located in an wooded area at 700 m of altitude, in the middle of the country of the willows.
Basket making
Camacha is the principal center of manufacture of the objects in basket making which one sells on the markets of Madeira; many craftsmen work on the step of the doors. The women of Camacha carry the costume whose florists of Funchal are so proud: skirt with long multicoloured stripes and corselet, pointed hairstyle (which tends to disappear), high boots.

Camacha is also known for its folk traditions: agreements of braguinha (guitar with four cords) accompany its gracious and alert dances; amusing brinquinho, stick supporting a pyramid of headstocks and castanets, is used to mark rate. The spectacle of dances stressed by the rattling of the brinquinho, to which many tourists assist in the capital, are interpreted by artists originating in Camacha.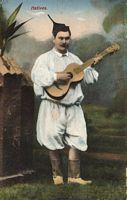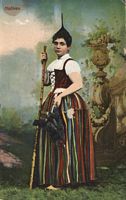 The principal place of Camacha with the singular building of the

Relógio Coffee

, flanked of a turn-clock pointing out

Big Ben

, overhangs top the valley of

will ribeira of Oporto Novo

. Curiosity is the department store of articles of basket making of the

Relógio Coffee

which sells of all, of the key-ring to the comfortable armchair. In a workshop, at the cellar, one can observe the craftsmen in full work.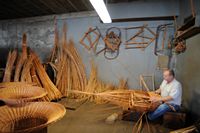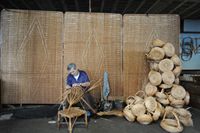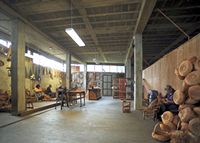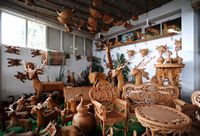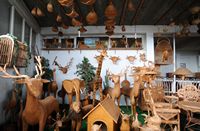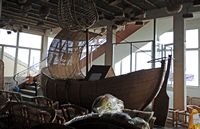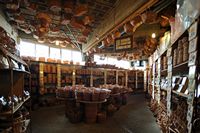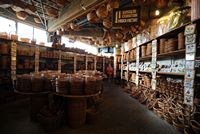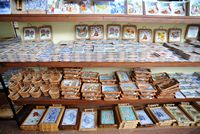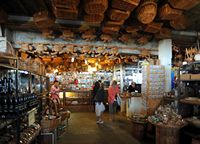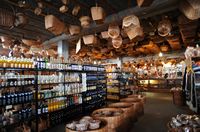 Excursions
Camacha is also an ideal starting point for two walks along the

levadas

. One of the ways moves towards the west until

Vale do Paraíso

, the other towards north and is until

Eira de Fora

.
History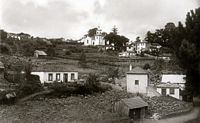 Economy
Approximately 2000 people are implied in the work of the wicker, manufacturing all, of the pieces of furniture to the hats, entirely in wicker. Around Camacha and in north, one can see the barked and soaked willows then put to dry, on the edge of a river, supported against a house or drawn up in the shape of huts in the fields. One can even see sitted family teams at the edge of the road, some making boil the willow in tanks resembling cauldrons, others detaching the hard bark painfully.

In general however, braiding is done at the house, and the only place where you will see with certainty of the craftsmen to work, it is in the soiled basement of the Relógio Coffee. In spite of its dull appearance and the crowd which occupies it, this "supermarket of the wicker" and its three stages are an ideal place to make deals and to be refreshed.