General information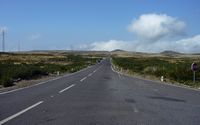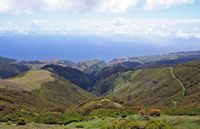 The sorry plate of Paúl da Serra is immense a wide perfectly horizontal punt and lunar (from 1,410 to 1,440 m); it is spread out over about thirty km². The landscape, here, points out that of the dull Scottish plains often disappearing in the fog or the clouds: one hears there only the noise of the wind and, possibly, the bleats of the black sheep…

This "marsh" is flooded in winter: water infiltrates in this season, whereas it evaporates in summer.

It is also the crossroads of tracks, roads and ways which make it possible to make excursions in the center of the Madeira.
Etymology
Paúl da Serra

: the fen of the mountain, the marsh of the mountain.