Miradouro do Texeira
One can reach Pico Ruivo by the road of

Achada do Teixeira

to 1592 m

,

through the forest park of

Pico das Pedras

, and leave his vehicle on the carpark envisaged for this purpose.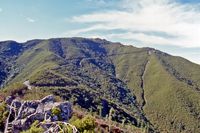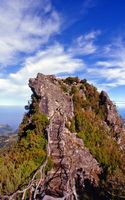 It is necessary to count a little more than one hour to the refuge of the peak Ruivo by borrowing a paved path. From there, one can reach in 15 min the top of the peak.

The sight since the top is imposing:
in the east, wild valleys of

Ribeira Seca

,

Ribeira da Metade

and

Ribeiro Frio

which disappear behind the peaks in the direction of the ocean; at the horizon, the point of São Lourenço;
in south-east,

Pico das Torres

preceding Pico do Arieiro; on the right of this one,

Pico do Cidrão

(1 802 m);
in the south and the west, the circus of Curral das Freiras and the procession of

Ribeira back Socorridos

; above, Pico Grande (1 657 m) which dominates

Pico das Torrinhas

("Peak of the turrets") with the characteristic silhouette;

Pico Casado

in the blackcurrant shape; with far, the plate of Paúl da Serra;
in the North-West, the crater of

Caldeirão do Inferno

("Cauldron of the Hell");
in north, valleys of the northern coast separated by long hills;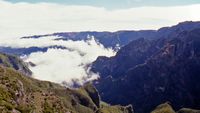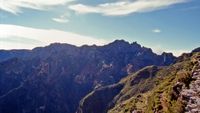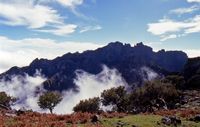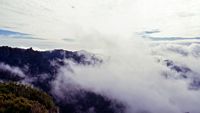 Other excursions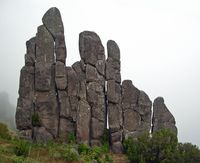 Since Pico Ruivo, a path moves towards the refuge of Queimadas and, from there, with Santana.

Other tracks lead to Curral das Freiras then in Boca da Encumeada on the one hand, and Fajã do Penedo on the other hand.