Levada do Risco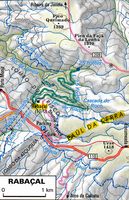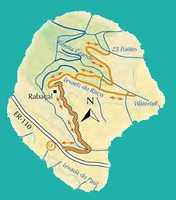 Near the refuge of Rabaçal (1 070 m), site of

Vinte E cinco pig iron and cast iron

("twenty-five cascades), of which one, Risco, reached 100 m height. The spectacle of the mountains to the odd forms, whose path leading to the

Cast iron da Pedra

(5 H of walk) follows the peak, is particularly impressive when the sea of clouds is dominated.

This levada is located in the west of the island, to 1000 m of altitude on the plate of Pául da Serra.

Departure since Regional Road ER-110 above Rabaçal. One can park his car at the entrance of a small road closed by a barrier, opposite a tank which feeds da hydroelectric station of Calheta.

Coordinates: latitude 32.754848 NR; longitude 17.133919 O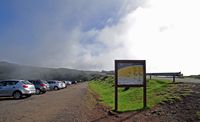 To descend to foot the narrow road (on 2 km, to count 30 min), or to borrow the shuttle service (paying), until a group of some houses of Rabaçal.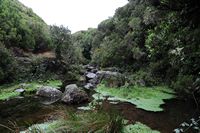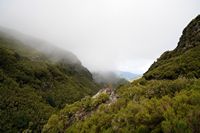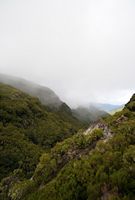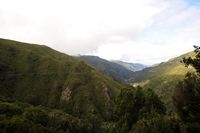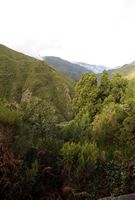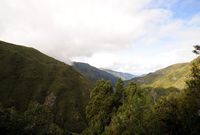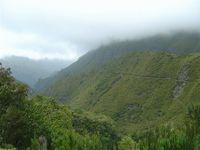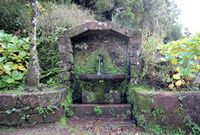 To take, on the right, the paved path marked out like PR 6; with a junction, to take on the right to continue towards the cascade of Risco (

Cascata do Risco

).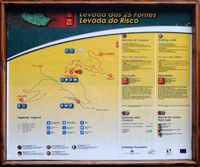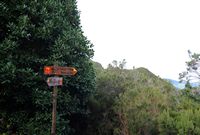 One km separates the dwellings from Rabaçal of the rock basin and the cascades of Risco.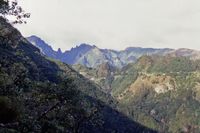 One walks initially 5 min in the forest then, on the comfortable way of the levada.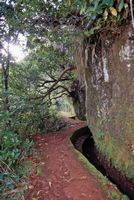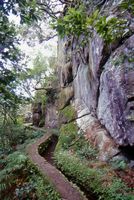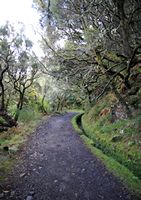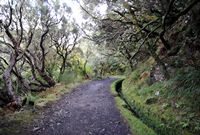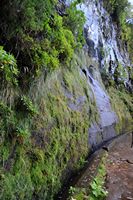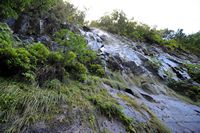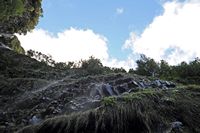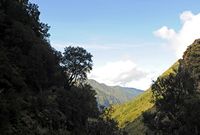 One reaches a point of view from where one can see the cascade falling 100 m in height in a stone amphitheater. The continuation of the path is prohibited because too dangerous.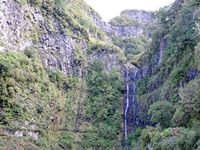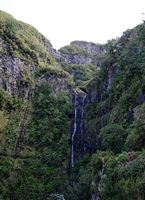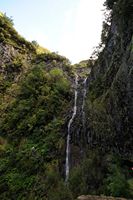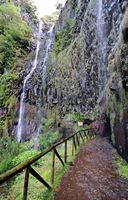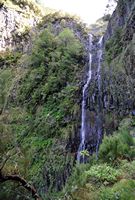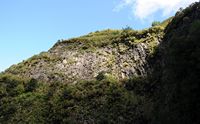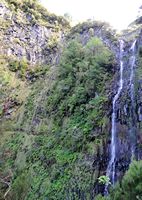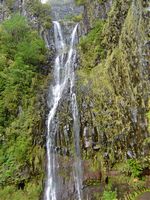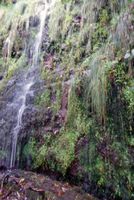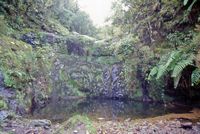 Levada das Vinte E cinco pig iron and cast iron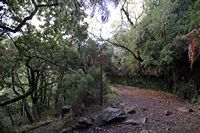 After having reached the cascade of Risco, to reconsider its steps and, with the junction, to take on the right while descending the path from the levada of the twenty-five sources to reach a basin where the air resounds of the murmur of the 25 sources.

The excursion along these two levadas takes approximately 4 hours for 11 km, with uneven of 300 meters in rise and as much in descent.