Miradouro de Portela
This splendid view-point (662 m) offers a beautiful sight on the peaks Arieiro or Ruivo and the succession of high covered rocks of vegetation, in particular splendid

Penha de Aguia

who dominates the north-eastern coast of Madeira.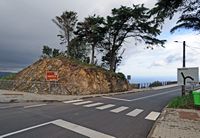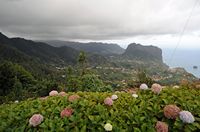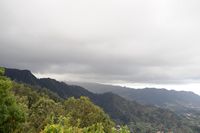 Penha de Águia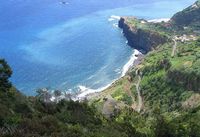 The Rock of the Eagle dominates Oporto da Cruz west of his 590 Mr. Of green color, his little eroded pyramidal form testifies to the recent date of the tectonic undulations which have affected the Madeira.

This imposing rock block blocks, a such enormous stopper, the valley of the ribeiro Frio and Seca will ribeira. In fact, it belongs to the solid mass of the center of the island, but river erosion ended up detaching it from the group of tops.

The hamlet of Penha de Águia tapit on the north-western side of the mountainous block; on condition that being a very good walker, one can climb in approximately one hour, while following a difficult way and very badly marked out, the rock of the eagle and appreciate the sight on the northern coast and the majesty of the tops of the interior of the island on the sides of which the fields in terraces rise. To far towards the west, the glance carries in clear weather (what is extremely rare, because the fogs are frequent) until bridged do Clérigo and the headlight of São Jorge.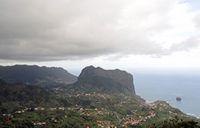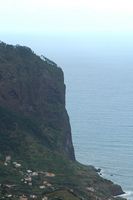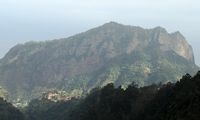 Excursion Machico - Oporto da Cruz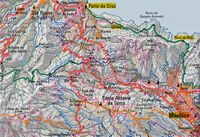 The excursion takes approximately 4:00, starts and finishes in inhabited places.

It offers from the imposing points of view on the end is of Madeira, Bridged it of São Lourenço, on the traversed north of fantastic cracks of the island and on the famous rock of the eagle, Penha de Águia.