Igreja de Nossa Senhora das Firns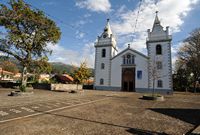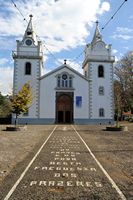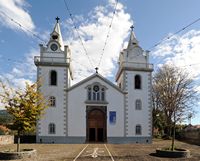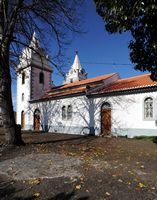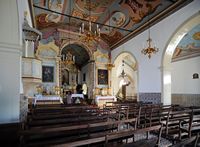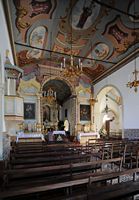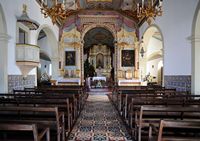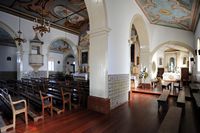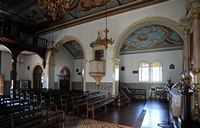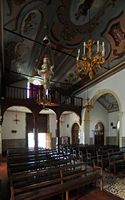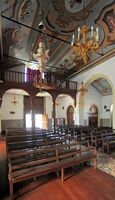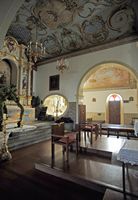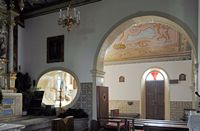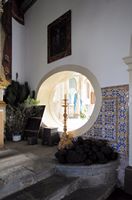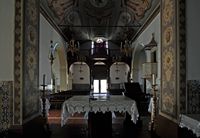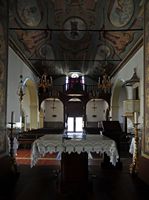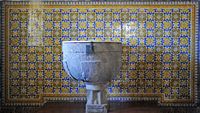 A network of minor roads goes down, on the left, in the direction of the edge of cliffs. Beautiful points of view. On the right, small R210 joined the plate of Paúl da Serra.
2 km east of Prazeres, view-point dominating the coast. Seen on Jardim do Mar, in the middle of the banana trees,

Ribeira Funda

and the vertical cliff of

Bridged da Galé

.
Excursion Prazeres - Paúl do Mar
This excursion on the historical coastal lane makes it possible from the mountain village of Prazeres to go down to the village from fishermen from Paúl do Mar to return in Prazeres (or to push until Fajã da Ovelha).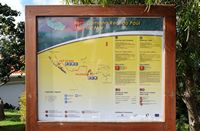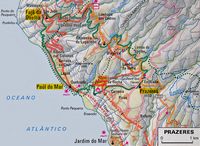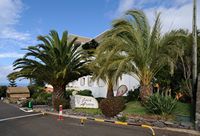 On the basis of the hotel

Jardim Atlântico

(32.752362 NR; 17.216928 O) one saves the 2.5 km (30 min) since the center of Prazeres: one descends directly from the hotel (to 540 m) the staircases, partly reinforced by rollers (approximately 2600 steps), which curve in the direction of north and of the west and cross a narrow narrow part, to the port of

Paúl do Mar

, visible of the hotel. One emerges in the village about where the entry of the modern tunnel is today. They is there that is completed the historical path,

Caminho do Paúl

. For the way of the return where one sweats blood and water, it is necessary to count 1:30 to join the hotel.
If one does not wish to take again the same way for the return, one can go towards the west to the exit of

Paúl do Mar

(30 min) and climb, while starting with

will ribeira das Galinhas

, the historical pedestrian path to the commune of

Fajã da Ovelha

. It is to 450 m above sea level: 1:15 should be counted. From there, there remain only 3 km (45 min) until the bus stop of the main roads. Right front, one falls down on the

levada Nova

which one can follow the time of a 2 hours walk to regain Prazeres.