General information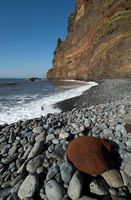 The village of

Jardim do Mar

is built on a terrace, consisted a cliff crumbling, whose edge dominates the ocean of about fifty meters.

The narrow paved alleys are traced between the overlapping houses the ones in the others, or between high walls which isolate from the planted flowered gardens of fruit trees.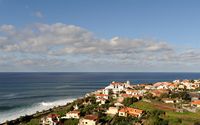 Etymology
Jardim do Mar

, the "garden of the sea".