The Parish Church of St. Michael (

Església de Sant Miquel

/

Iglesia de San Miguel

)
The Church of St. Michael was built on the site of a former mosque. It was in this church that was celebrated on December 31, 1229, the first mass after the Reconquest of Mallorca.

Address: Carrer de Sant Miquel, 21

Visiting hours: Monday to Saturday, 8:00 to 13:30 and 17:00 to 19:30. Sundays and holidays from 10:00 to 12:30 and 18:00 to 19:30.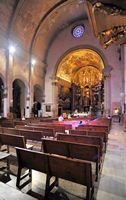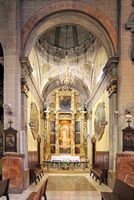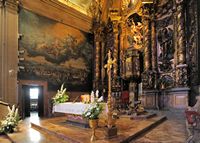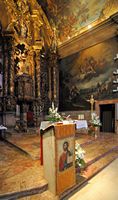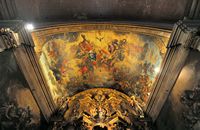 The Capuchin Monastery (

Convent de les Caputxines

)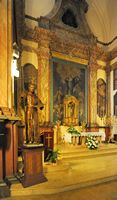 The Capuchin monastery of nuns of the Immaculate Conception (

Convent de la Puríssima Concepció de Monges Caputxines

) was founded in 1662. It retains a valuable historical, artistic and ethnographic.

The Capuchin order was born of a reform of the Franciscan Order in the sixteenth century, was named the first Capuchin Capuchin Poor Clares Discalced. In spirit, the order marked a return to the vows of poverty, obedience, chastity and seclusion, pushing the vow of poverty to the extreme. For admission to the order no specific dot was requested to novices, making it difficult to maintain religious. The vow of poverty means that the food was also very austere and Capucines have never been known for delicious and delicate food.

Visit:

Carrer Caputxines 12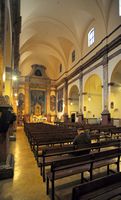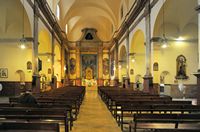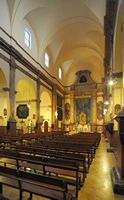 The Railway Station of

Sóller

(

Estacio del Ferrocarril de Sóller

)
The

Sóller

Railway is a narrow gauge railway - a track width of 914 mm - which connects without interruption since 1912, the capital,

Palma

, the town of

Sóller

.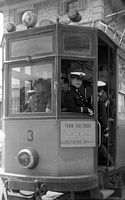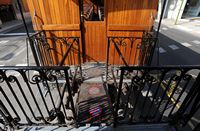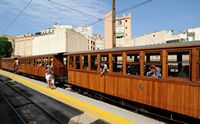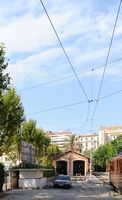 The train station of

Sóller

(

Tren de Soller

) Palma is a small brick building with a large sign "

Ferrocarril de Sóller

" on its facade. The station is located right next to

Plaça d'Espanya

and the large park that covers the intermodal transit station.