General information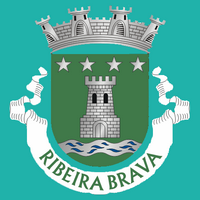 The town of Ribeira Brava is at the same time a fishing port and an agricultural center (exotic bananas and fruits), occupies a very pretty site: brood in a landscape of banana plantations and, higher, vineyards, the village with its spruce White Houses like is immersed in a sea of greenery. The place became these last years rather tourist.

A shaded and animated avenue skirts the beach, leading to a small quay.

The old city extends along the small split dug by will ribeira and of the beach. West of the latter, the presence of mole makes the access to the sea surer. On the left and on the right draw up dark rock faces - in the east, one dug a tunnel under the mountain which leads to the port.

In line with the frontage of the church, the bridge crosses the torrent towards the banana plantations which replaced the fields of cane become unproductive.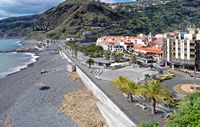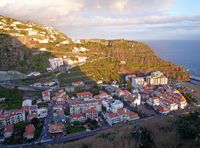 Flood of February 21st, 2010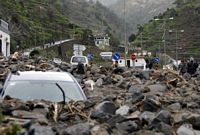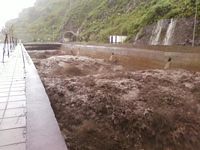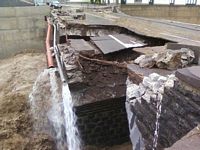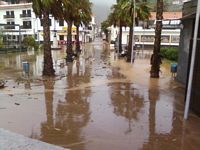 Etymology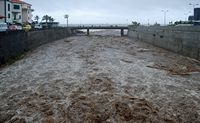 The city took the name of its river,

Ribeira Brava

(wild River); when it rains abundantly on the mountains, water goes down to sharp pace to the sea.

One will see this "wild river" of the city only in winter because, at the other seasons, it is only one overcome brook.