General presentation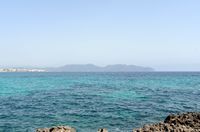 Son Servera

is a small agricultural town in the east of the island of Majorca, in the county of the Levant.

Son Servera is also the capital of the municipality of the same name, which includes the following locations: Son Servera itself, Cala Bona, the northern part of Cala Millor, Costa dels Pins, Port Nou, Port Verd and Port Vell. The town of Son Servera has nearly 4900 inhabitants, and the whole town near 12 000. With more than 5,300 residents, the resort of Cala Millor is now more populous than Son Servera.

In the past, Son Servera, as Capdepera, was part of the large neighboring commune of Artà and was independent, and was attached to at Artà, and this again a number of times. For this reason, the bay of Son Servera is sometimes still called "Bay of Artà " or, for more mercenary reasons, "Cala Millor Bay".
Etymology and toponymy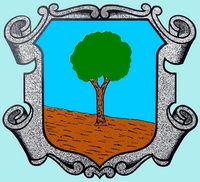 The name

Son Servera

comes from the Catalan

Ço de'n Servera

which means "Domain of the

Servera

". The word "

ço

" (

Son

) was once used to describe a large agricultural area.

A controversial etymology of the name is as follows: in 1229, a Catalan knight, Jaume Cervera, have received from King Jaume I of Aragon, the land in the county of Llevant, in return for his help in the recovery of the island Mallorca.

Son Servera was mentioned for the first time in 1354 under the name Benicanella and was later divided between two brothers Servera into two areas: the Son Fra Gari and Ca l'Hereu.

The word "cervera" comes from the name of a species of tree, cherry or domestic (Sorbus domestica), which is called "cervera" in Catalan. This is why a rowan appears on the shield of the city. The name is sometimes spelled Son Servera.

Legend has it that the founders of the city changed the name of all the people into "Servera," and it is for this reason that there are now a large number of locals that bear that name.