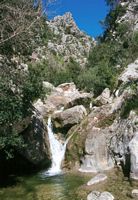 The hiking trail

Barranc de Biniaraix

offers one of the most beautiful landscapes of Majorca, you can practice it on foot by a path paved probably dating from the Middle Ages, during the Muslim or Roman.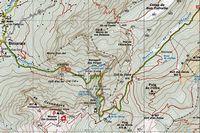 The trail begins near the wash-house of Biniaraix, and rises twisting between the stone stairs of terraces inhabited by ancient olive trees from which descends a torrent.
It is one of the ways to get from Sóller to Lluc walk once pilgrimage.