General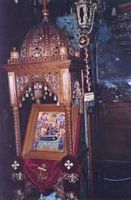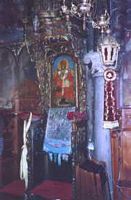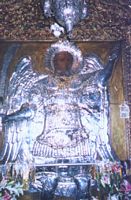 One of the most famous sights of the island of Symi is the Orthodox monastery of the Archangel Michael Panormitis on the southwest coast, dedicated to the patron saint of the island, but also the protector of all Greek sailors.

Built in the early eighteenth century, the monastery houses a beautiful iconostasis of carved wood, several frescoes and various offerings made ​​by sailors, including vessels of gold and silver.

The monastery is still inhabited. The monastery complex includes a large number of appendices where more than 500 pilgrims can spend the night.

In a corner of the courtyard is a small museum where you can see all the gifts offered by pilgrims over the centuries: a strange mix of antiques precious votive offerings and small ship models.