Igreja de Nossa Senhora do Rosário
The Our Lady church of the Rosary, close to the place, was built in 1907 by the inhabitants of the village, under the control of the vicar who improvised architect.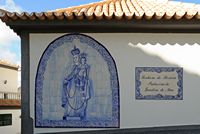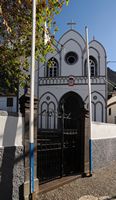 Capela de Nossa Senhora da Misericórdia
Vault of Our Lady of the Mercy (

19th

century).
Lombo das Laranjeiras
Valley of the Orange groves: a small road goes down on the right towards Calheta (2 km) and the edge from sea (3 km). It further follows the shore fringed from rollers (on 4 km), to join beyond the main roads of Arco da Calheta.
Walk